A Word from the President
Anglophones Connecting in the South of France

Who We Are
From its humble beginnings in February 2011 as a two-member association with a weekly coffee morning, Anglophone Group Languedoc Roussillon (AGLR) now boasts more than 100 members and a range of activities as diverse as golf, cooking, children's groups, dog walking and bridge.. AGLR has received a warm welcome from the Anglophone community as well as excellent support from local authorities and institutionals.

What Is the AGLR ?

A nonprofit social networking association with a diverse membership ( USA, Canada, UK, Ireland, Northern Europe and France) offering a varied range of activities across the region.

What Are the AGLR's Goals ?

• Help English speaking newcomers adapt to life in the area

• Help English speaking residents preserve and share Anglophone traditions, language and culture

• Promote a continuing exchange of friendship and understanding with the French community

Fundraising and Philanthropy

A dedicated team of volunteers coordinates AGLR activities, and benefits are donated to local charities. Members also volunteer to assist in local events.

AGLR Activities

Designed with adults, teens and toddlers in mind, AGLR offers book and film discussions, hikes, children's playgroups, coffee mornings, whisky and wine tastings, golf, bridge, French conversation, potluck lunches, excursions.We offer more activities across the region than any mixed Anglophone group. Details available on the monthly calendar on our website and updates on our facebook page. https://www.facebook.com/anglogroup?fref=ts

Membership and Benefits

Annual fees are as follows: Families 38€ for a full year and 19€ for a half year or part time residents. Singles: 30€ for a full year and 15€ half year or part time residents. A one time 10€ initiation fee is charged upon joining.

Members will have access to the monthly calendar of activities, an email forum, an online newsletter, and other useful tips in the website's "members only" section .

Nancy McGee
Our monthly fun filled calendar of events and activities.
Coffee mornings, book discussions, bridge, forums, rambles, etc are all on our"Activities" page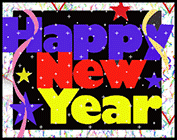 A happy and healthy 2015 to all our members and a big thank you to everyone who generously contributed their time to make a wide range of activities and events possible. We are especially grateful to these members who responded so readily to our most recent call for volunteers:
Ole : new members welcome (in addition to organising regular hikes)
Ann Corinne: acting secretary
Graham: facebook/social media
Alain : website calendar
Francoise : lunches
Nigel: who always helps when needed
A Look Back
In addition to ever popular activities such as coffee mornings, hikes, French drinks and cooking fun, a number of special events deserve a mention.
In the upholding Anglophone traditions category, members joined the green party - aka AGLR's annual St Patrick's Day celebration - on 17 March and enjoyed signature green food and drinks, quiz, Irish dancing and singing.
On the Fourth of July, sparklers flared, the star-spangled banner was raised and live musicians played American classics in honour of U.S. independence.
Extra Special! Sporting pink Arago supporters' t-shirts, members rooted for the home volleyball team in February. AGLR member Graham Vigras, Aragos' middle blocker, arranged for us to meet other players in the supporters' lounge. In June a gourmet lunch was served to members at the fabulous Cote Mas restaurant accompanied by wonderful wines from the domaine. The Bad Girls Groove group visited Sete twice to entertain us. They are becoming quite a fixture on the local music scene and we look forward to hearing what guitarist and member Roger Bolt has in store for 2015. For art lovers, Marie Zammler organised guided tours of two exhibitions at Musee Paul Valery.
When it came to integrating with the local community, several members volunteered to help at the Escale a Sete and Images Singulieres festivals. And importantly, in answer to the big demand to learn English, a successful French/English language partnership program was launched in February.
Looking Ahead
We will be making an announcement at the beginning of March as to the future direction of the AGLR. All regular events will continue.
Meanwhile, we note that members sometimes express interest in activities such as book and film discussions, golf outings, dog walking and cultural/sightseeing outings. If you would like to organise an activity you can simply send an email on the AGLR Forum, checking first that there is no conflict with other activities and asking interested members to reply to your personal email or phone.
Regular events:
Coffee mornings every Thursday from 9h30 to 11h00 at Brasserie Victor Hugo in Sète

"Cooking fun" the last Friday of every month

Weekly hikes (weather permiting)

Monthly Social bridge (venue announced on calendar)

Monthly luncheons (venue announced on calendar

Cultural outings (museum tours...)

Monthly film discussions (venue announced on calendar)
Event details available for members only in the "Member's section - Login" using the password sent by email.
Pour les Francais qui veulent améliorer leur anglais ou pour un soutien scolaire, consulter notre page "Apprenez l'Anglais" pour les formules enfants, étudiants, adultes et professionnels
- par skype ou à domicile
- en privé ou en petits groupes
The AGLR is a non profit association registered under the 1st July 1901 law, with the Montpellier prefecture and is run solely by volunteers.